Jess Okon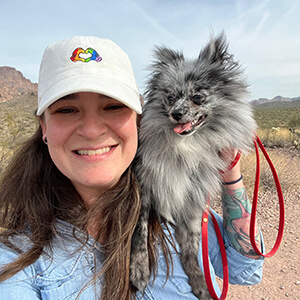 Jess is a leading expert in professional pet care. Jess started her career as a dog bather, and quickly moved up the ranks of the industry. She is a skilled Groomer, but shows her true passion in operational and sales management. Jess has gained experience in all aspects of the pet industry, from the grooming table, to managing high-volume dog hotel, daycare and training facilities across South Florida. Jess built her reputation by working with start-ups in the planning phases, launching new services, pushing sales and developing policies and procedures for solid foundations to support company growth and development.
Eric Beck
Eric is an educator and coach for pet care facility owners around the world wanting to reach full business and staff potential. His industry-leading staff education and management systems help make facilities "best in class" via a process called management automation. Mr. Beck holds a bachelor's degree from Belmont University, is a thirty-one time international martial arts medalist (3rd Degree Black Belt), an accomplished jazz musician, and has served as a Specialist in the United States Army National Guard. Before launching MasterPlan Pet Care, he was the international Director of Training for E-Myth Worldwide. Eric is also a TEDx speaker on issues dealing with business innovation, the next generation, and leadership.
Adam Boucher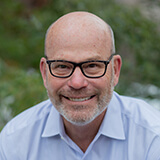 Adam Boucher is founding partner at Zolvy.com. Zolvy provides targeted solutions for the behind-the-scenes challenges facing business owners every day. In addition to his work with Zolvy, Adam is co-owner of Roscoe's Bed + Bark in Portland, ME, the city's first 24/7 supervised dog daycare, growing it to seven figure revenues in less than three years. Prior to joining the pet care industry, Adam worked for 25 years in corporate retail, most recently as COO of Things Remembered.
Catherine Cano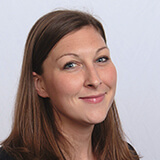 Catherine Cano is an attorney in the Omaha, Nebraska office of Jackson Lewis P.C. Catherine focuses her practice in several areas of employment litigation, including employment discrimination, retaliation and whistleblower claims, and non-competes and unfair competition. Catherine's practice also includes counseling employers on day-to-day employment issues, and assisting clients involved in union organization campaigns, collective bargaining, grievance arbitrations, and unfair labor practice charges.
Ashley Caywood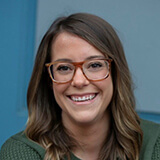 Ashley Caywood is founding partner at Zolvy.com, empowering pet care entrepreneurs to take control of their business so they can continue to pursue their passion. Zolvy provides targeted solutions for the behind-the-scenes challenges facing business owners every day. In addition to her work with Zolvy, Ashley is founder and co-owner of Roscoe's Bed + Bark in Portland, ME, the city's first 24/7 supervised dog daycare, growing it to seven figure revenues in less than three years. Prior to launching Roscoe's, Ashley worked in the corporate retail industry as a buyer for an international department store. Ashley holds an MBA in Entrepreneurship from Boston University.
Amanda Crook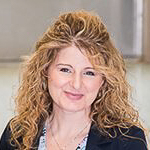 Amanda Crook owns the multi-location pet boarding and daycare business Pawtropolis, which is celebrating its 18th year and has been honored as one of the University of Georgia's Top 100 Fastest Growing Businesses for five years. Amanda served as the Georgia Representative for the American Boarding and Kennels Association (ABKA) in 2006 and was recognized by the ABKA with their Community Service Award in 2007. She also offers consulting through her company Dog Daycare Business Consulting, where she helps others in the form of on-sight training, as well as long-distance mentoring. Amanda was named the Young Entrepreneur of the Year by the United States Small Business Association and was ranked in the top three women in the running for the Georgia Woman Entrepreneur of the Year.
Jessica Finnegan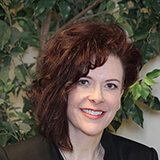 Jessica Finnegan is the Director of Operations at Greenbriar Veterinary Hospital & Luxury Pet Resort in Maryland, a 400-suite boarding campus and a hybrid of a resort and hospital. She received her degree in Business Management from Edinboro University in Edinboro, PA. Jessica is the founder and CEO of Trinity Tower Consulting where she invests a great deal of time mentoring and coaching owners and leaders within the pet care industry. Her passion for "out of the box" methods of business development has benefited pet advocates in driving their business to the next level.
Mel Forbes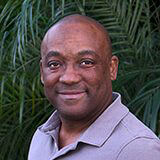 Mel Forbes is a Sanitation Consultant for Health Technology Professional Products Inc. Teaching a simplified approach to sanitation in animal care facilities has been the hallmark of his 15-year career. Working closely with owners and staff to identify areas that are major concerns and implementing the HT Products leading brand of cleaners and equipment, Mel is able to create an OSHA compliant, cost effective, approach to everyday cleaning.
Deborah Hansen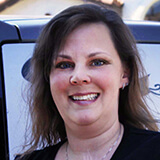 Deborah Hansen CFMG, CFCG is the owner of a successful feline exclusive house call business, Kitty's Purrfect Spa in California. Creative talent behind Feline Artistic Creations. Founder of "Deborah's Programs", a complete rebooking system to get all cats onto a regular grooming schedule. Owner and creator of Kitty's Kopy Kats, a stationary store for cat groomers. Author in multiple grooming and local publications on the topics of cat grooming, cat behavior, and business growth. Teacher on the topics of Creative Feline Grooming, Client Rebooking, Safety in the Grooming Environment, Cat Grooming, Small Business Growth, Websites, SEO. She can be found at deborahhansen.com.
Teija Heikkilä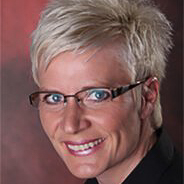 Teija Heikkilä founded National Kennel Sales & Appraisals in 2007 after 18 years of being an owner-operator of full-service pet care facilities. Successfully owning and selling her own facility gave her the invaluable skills to intrinsically understand facility operators, their businesses and how-to best structure a confidential sale while maximizing profits. After selling her last business, Teija obtained the necessary training for appraising businesses from the Institute of Business Appraisers as well as business brokering credentials from American Business Brokers Association (Accredited Business Intermediary, ABI) and M&A certifications from Coles College of Business and M&A Source.
Dr. Robyn Jaynes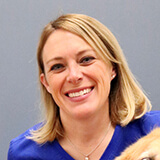 Dr. Robyn Jaynes is an accomplished animal healthcare and business leader whose experience ranges from "in the trenches" veterinary work to overseeing animal healthcare education and services for a multibillion dollar pet industry corporation. She currently serves as Vice President and Regional Director for Exceptional Pets and works as an independent veterinary and pet services consultant. She previously served as Director of Veterinary Services for PetSmart and, currently, is a member of the Arizona Veterinary Medical Examining Board. Dr. Robyn is a graduate of Texas A&M College of Veterinary Medicine and holds a Graduate Certificate in Shelter Medicine from the University of Florida.
Gunnar Johnson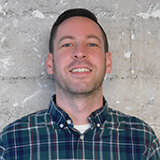 Gunnar Johnson, the leader of Broadly's Animal Services division, is dedicated to both pets and the businesses that cater to them. With a decade of experience consulting small businesses on their marketing and advertising efforts, Gunnar is dedicated in helping owners and operators usher their businesses into the digital age and better engage with their savvy pet parents. Born, raised, and educated in Los Angeles, he attributes his commitment for local communities to his upbringing, as the son of an LAPD Officer and a Special Education Teacher.
Laura Laaman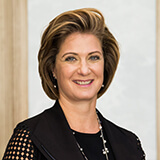 Laura Laaman is known as the queen of revenue for the pet care industry. Since 1989, her company Outstanding Pet Care has been providing word-class consulting and education for the pet care industry. Laura has helped her clients collectively generate over an additional $1 billion in revenue growth. Laura's effective strategies and techniques are consistently proven to boost revenues while empowering her clients to deliver even greater pet care. Since the beginning of her career Laura has been breaking national sales records, publishing top-selling business books, and winning awards for her precedence as a speaker and trainer.
Jamie Damato Migdal, CPDT-KA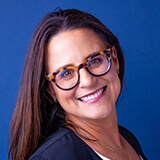 Jamie Damato Migdal, CEO/Founder of FetchFind, has been educating and innovating within the pet industry for over 25 years. A sought-after consultant and public speaker, Jamie has built four national pet service companies and has wide-ranging industry expertise in education, technology, business development, sales, marketing, and management. FetchFind focuses on pet care training and engagement solutions designed to help professionalize the entire industry and draw in the best talent to create a stable, educated workforce.
Kristin Morrison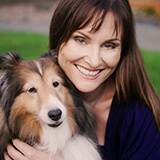 Kristin Morrison started her pet sitting and dog walking company in 1995 and it grew to become one of the largest pet care companies in California. Kristin hired over 250 people in the course of running her business for 18 years and when she sold the business, she had 35 dog walkers and pet sitters and 4 managers on staff. Kristin is the founder of Six-Figure Pet Business Academy™ which provides coaching, webinars and business products to pet sitters, dog walkers, dog trainers, and pet groomers across the United States, Canada, the UK and Australia. Kristin is also the host of the Prosperous Pet Business podcast which is found on iTunes and the Prosperous Pet Business website, as well as the author of five books.
Phillip Paris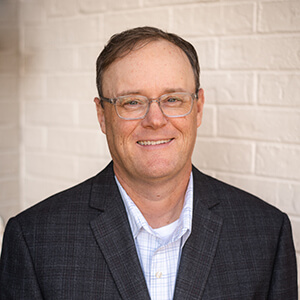 Phillip Paris is the owner of Ponderosa Pet Resort located in Georgetown, TX. He is also the founder of Phillip Paris Consultants, a pet industry consulting & coaching firm. He started his career as a long-time Police K-9 Handler and Head Trainer, and served as a police officer for 17 years prior to entering the private pet care industry. Through his time of managing his pet resort, Phillip has learned many valuable principles and lessons that he shares with people all over the U.S. His passion is helping businesses understand the industry, increase revenue, manage payroll, implement excellent customer service systems, empower owners to make big shifts in their businesses, and to help modernize the pet care industry through innovative and creative methods.
Sara Beth Pinson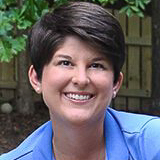 Sara Beth has worked with companion pets for nearly 20 years, the majority of that with Pawtropolis in Athens, GA. She works full-time in the facilities and understands the challenges of daily operations in the pet care industry. She is a Certified Professional Dog Trainer - Knowledge Assessed and is committed to furthering her education and qualifications through various learning opportunities. Sara Beth's philosophy is that animal ownership should be a fun and enriching experience for humans and animals alike and strives to encourage this ideal with her staff and consulting clients. She considers it a privilege to work with Pawtropolis and Dog Daycare Business Consulting and help others provide the best care possible for their pets.
Jake Romero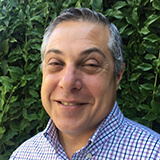 Jake Romero, Owner of PRP Reporting, is the former co-owner of Folsom Dog Resort & Training Center (FDR). Sold in 2017, FDR is one of the most successful pet care facilities in the country. A key reason for this success was Jake's in-depth understanding of the numbers in FDR's sales and operations, which he was able to share with this business partners, bankers, investors, and eventual buyers. Through the evolution of FDR, Jake developed a systematic approach to monitoring and measuring the pet care business through specific data collection processes, metrics, and industry-specific financial reporting.
Greg Taylor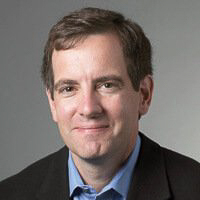 Greg Taylor is the CEO of the Mason Company, the leading designer and manufacturer of animal enclosures for humane societies, animal control, pet care, veterinarians and other animal facilities. Mason was founded in 1892, and has developed the widest product line in the industry, many with innovative designs and features, and has 9 patents or patents-pending, including the Sani-Slope™ and Silvis Seal™. Mason sells around the world, has installations in over 30 countries, and has worked with many of the most successful shelters and animal control facilities to develop animal housing unique to their facility's needs. Greg is a frequent contributor to animal care periodicals and speaker at conferences. Greg earned a BA from Denison University and a MBA from the University of Chicago.
Annette Uda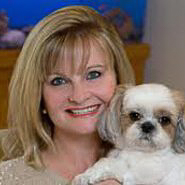 Annette Uda is the founder and CEO of PetAirapy, the animal care industry's leading manufacturer of UVGI air and surface sanitation equipment for over a decade. Annette has a passion for animal health and educating pet care providers on reliable, non-toxic ways to create clean, healthy animal care environments. Her entertaining and educational articles have been published in Pet Boarding & Daycare Magazine, PetVet Magazine, Groomer to Groomer, Animal Wellness Magazine, and more. Annette is a popular and engaging speaker, presenting at animal care events and appearing on television as an infectious disease control expert.