Jennifer Wolf-Pierson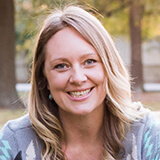 Jennifer has served since 2016 as General Manager for ABC Pet Resort & Spa, a multi-service pet care center located in North Houston. She also is a consultant and instructor for Pet Care Management Boot Camp, in partnership with Turnkey, Inc., an architectural design/build/operations firm specializing in pet care and veterinary facilities. Jennifer helps both existing and start-up facilities streamline their operations, improve their team management, and understand revenue-generating strategies. Jennifer earned her BS in Agricultural Science at Colorado State University, is a Certified Professional Animal Care Operator (CPACO), a PetTech CPR and First Aid Instructor, and is a Certified Professional Dog Trainer (CPDT-KA).
Jeff Adney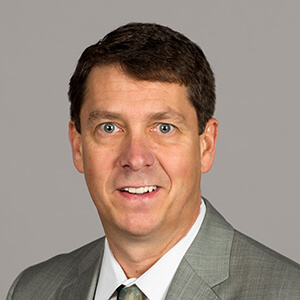 Jeff has worked in the resinous coatings industry for the past 30 years and has been heavily involved in the Animal Care Industry for the past 25. He has worked in the field, trained, sold and marketed for manufacturers and installation companies. Jeff's latest venture is bringing epoxy and installation of animal care related equipment in house. In addition to working with the various flooring and wall products specific to this industry, he consults with designers and architects and enjoys speaking at the various animal care conferences, Veterinary Universities and privately-sponsored events. Jeff currently does strategic business development for TCW Construction, Inc.
Shahrina Ankhi-Krol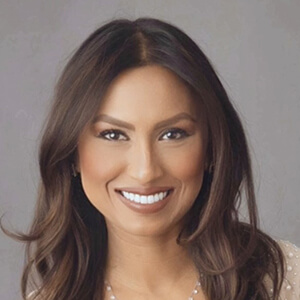 Shahrina Ankhi-Krol is the owner of Ankhi-Krol Law, a boutique law firm in New York City. She has been selected Rising Star Super Lawyer, a recognition given to no more than 2.5% of attorneys in each state, each year for six consecutive years. Shahrina works exclusively with entrepreneurs and small business owners in business, contract, trademark, and copyright areas of law. Her niche practice in the pet industry enables her to work with pet businesses throughout the country. Additionally, she educates pet business owners through frequent educational talks, presentations, and seminars, and has written articles for various pet-related publications.
Lora Bacharach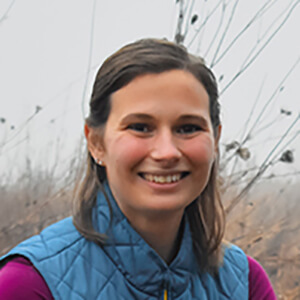 Lora Bacharach, owner and founder of North Country PAWS for Obedience & Enrichment Center, brings over 14 years of experience in the canine industry. Her certifications include Evaluator of AKC, Evaluator and Handler under Therapy Dogs International, Canine Fitness Instructor, and Advanced Certified Dog Trainer through the International Association of Canine Professionals. In addition, she also oversees an inmate training program. Lora's unique approach to training both the handler and their companion always brings new outlooks and interactive ways to train her clients.
Genéte Bowen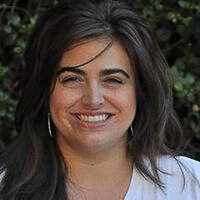 Genéte M. Bowen is a pet owner, an animal advocate, Pet Medical Massage Therapist, an AET (Animal Emergency Technician) and the founder of DogE911 'All Pet Emergency Training'. She is on the HSUS N-DART National Disaster Animal Response Team & DogE911 is a member of VOAD (Volunteer Organizations Active in Disaster). Genéte has been featured in numerous newspapers, on radio & TV news programs, spoken at many high-profile pet events and has attended animal & emergency response conferences throughout the nation. She is an advocate on national animal disaster laws and has even spoken at the California State Capitol and was honored with the coveted President's Lifetime Award in 2010.
Courtney Campbell, DVM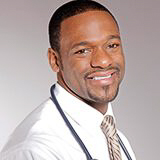 Dr. Courtney A. Campbell has enjoyed a career as a board certified veterinary surgeon and a veterinary journalist. Dr. Campbell specializes in orthopedic, soft tissue, and minimally invasive surgery. He currently practices at VetSurg, a specialty surgical practice in Ventura, California. On the media landscape, Dr. Campbell is a host of two podcasts, author, and daytime television veterinary medical correspondent. He is also a member of four organizations that are committed to creating a more pluralistic veterinary profession including the AVMA DEI Commission, ACVS DEI Commission, the DVMC and Pawsibilities VetMed.
Claire Cronin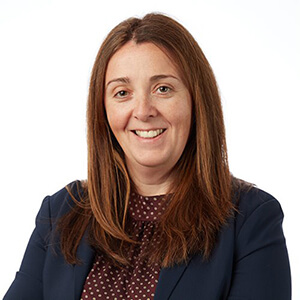 Claire originally joined Live Oak Bank in 2015. In 2018, Claire moved onto the vet and kennel team, where her focus has been on assisting customers with financial options, including acquisitions, expansions, start-ups, and renovation projects. Her goal is to provide financial solutions that afford her clients opportunities to continue to grow their businesses.
Schwanda Flowers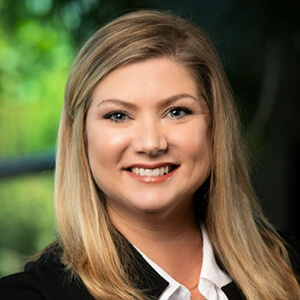 Recognizing that passion for ownership and personal relationships are key to small business success, Schwanda uses her vast experience in ownership and business planning to support business owners in accomplishing their goal of ownership or expansion of their business. As a former independent pharmacy owner, Dr. Schwanda Flowers understands what it takes to be a successful owner and entrepreneur. Her expertise led her to academia, where she has been leading the way for the last 14 years focusing on entrepreneurship, ownership, business planning, leadership, and professional development.
Mel Forbes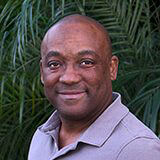 Mel Forbes is a Sanitation Consultant for Health Technology Professional Products Inc. Teaching a simplified approach to sanitation in animal care facilities has been the hallmark of his 15-year career. Working closely with owners and staff to identify areas that are major concerns and implementing the HT Products leading brand of cleaners and equipment, Mel is able to create an OSHA compliant, cost effective, approach to everyday cleaning.
Brandy Keck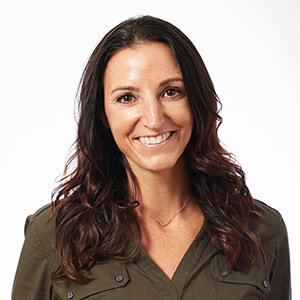 Brandy joined the Live Oak Bank in 2017. Prior to joining the team, she worked at the largest veterinary- and dental-specific conventional lender as a business development officer and at a healthcare/veterinary focused national commercial real estate firm as a brokerage liaison. Brandy has been helping veterinary and healthcare professionals achieve their goals of private practice ownership for the majority of her career. A graduate of Mount Union University and native of northeast Ohio, she is now the head of the Veterinary Lending Division.
Kati Keyes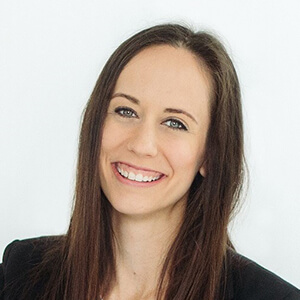 Kati Keyes is a pet brand strategist and the owner of Max Pet Marketing. Her dog whistle talent is her ability to identify costly mistakes and rebuild your brand strategy to get real results. She uses the principles of brand psychology to help you understand your audience and motivate them to choose your business, which leads to filled boarding slots. After ten years in the pet industry, she knows what works, and what doesn't—because she's seen it firsthand!
Laura Laaman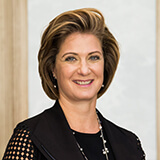 Laura Laaman is known as the queen of revenue for the pet care industry. Since 1989, her company Outstanding Pet Care has been providing word-class consulting and education for the pet care industry. Laura has helped her clients collectively generate over an additional $1 billion in revenue growth. Laura's effective strategies and techniques are consistently proven to boost revenues while empowering her clients to deliver even greater pet care. Since the beginning of her career Laura has been breaking national sales records, publishing top-selling business books, and winning awards for her precedence as a speaker and trainer.
Marti Machalis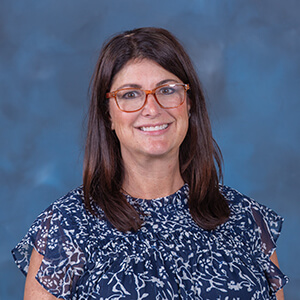 Marti began her career working as a professional recruiter. In 2008 she purchased an existing dog day care business in Riverside, CA. She changed the name, reorganized and hired new staff. Marti spent the first three years marketing and getting the business to a very profitable level. She implemented processes and procedures to make the business run smoothly without her and handed the daily operations to a General Manager. She then opened a second location closer to home and spends most of her time on Human Resources, Accounting and Marketing.
Jamie Damato Migdal, CPDT-KA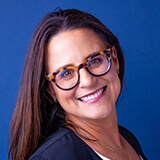 Jamie Damato Migdal, CEO/Founder of FetchFind, has been educating and innovating within the pet industry for over 25 years. A sought-after consultant and public speaker, Jamie has built four national pet service companies and has wide-ranging industry expertise in education, technology, business development, sales, marketing, and management. FetchFind focuses on pet care training and engagement solutions designed to help professionalize the entire industry and draw in the best talent to create a stable, educated workforce.
Eve Molzhon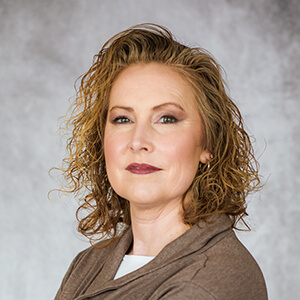 Eve Molzhon's interest in dogs began 20 years ago as a board member for Capable Canines of Wisconsin, a non-profit service dog organization. She worked in sales management, marketing, and project management, but CCOW inspired her to delve into the animal care industry. She is a member of APDT, IACP, and IAABC. In 2013, she opened Fun Fur Pets Dog Daycare and Boarding. As business grew, Eve saw gaps in employee training, so she created an online, video-based, fully automated staff training program, Dog Handler Academy. At Fun Fur Pets, she created Dog School, a program for dog socialization and obedience training.
Timothy Parsons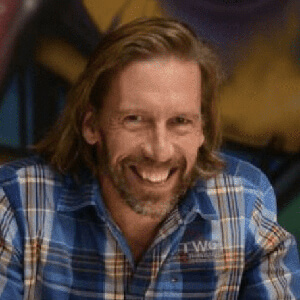 Since joining TWC, Tim has designed over 100 animal care facilities in a dozen states, including both large and small animal clinics, hospitals, specialty care, 24-hr emergency, daycare, boarding and grooming. Tim has not only designed construction projects, but also gives his time as a student advisor, engages with industry professionals as a seminar presenter, and provides a unique leadership style for his fellow employees at TWC, INC. Sharpening his expertise has been a long work in progress as Tim has delved into a variety of aspects of architecture. He has a distinct talent for incorporating his client's personality into each design and takes pride in providing on-budget depth to their vision.
William Rilenge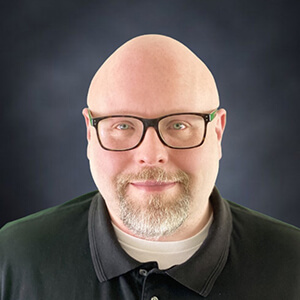 William Rilenge is the CEO of The Pet Marketing Agency and Co-Founder of the national Association of Pet Marketing & Public Relations Professionals. With nearly two decades of experience exclusively in the pet industry and learning what makes pet lovers tick, William honed his expertise in public relations crisis management after he experienced a devastating one firsthand; he has since helped countless pet care service providers successfully navigate the many critical steps of managing their own PR crisis, providing them with the tools to come out on the other side with their reputations intact.
Garret Tadlock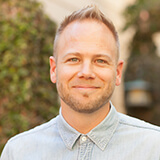 Garret Tadlock has worked with thousands of Pet Care Professionals over the past decade to improve the pet and parent experience, educate staff on data-driven decision making, and improve profitability across daycare, grooming, training and boarding facilities. With a proven track record in technology and automation, he always provides actionable tips and tricks that can be implemented by any facility, big or small, new or seasoned.
Julie Turner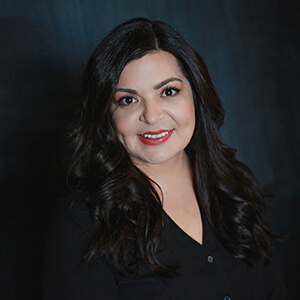 Julie Turner started with Camp Bow Wow in 2014 and now, as President of the company, provides the strategic leadership needed to help the brand grow and maintain its hierarchy in the pet care category. Through her longstanding relationships with the franchise owners, Julie fosters a collaborative culture that leverages their insights to fuel innovation for the brand. Previous to her role as President, Julie served as Vice President of Marketing and provided strategic leadership for all brand marketing, communications, and program development. Before Camp Bow Wow, Julie held various roles with Dish Network and Whirlpool, where she gained experience in many functions including business strategy, operations, product development, and technology.