Eric Doering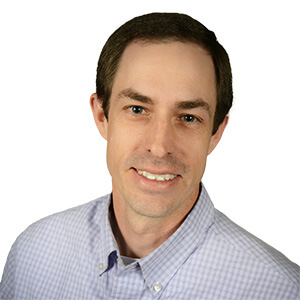 Eric Doering is the Business Development Manager for TWC, one of the leading Animal Care Design Build firms in the United States. TWC specializes in driving new design ideas and creative use of space for Animal Care facilities as well as balancing all the conditions around the project. Eric has presented at the Western Veterinary Conference, Pet Boarding and Daycare conferences, Purdue University, numerous independent one-day seminars, and guided numerous small business owners in maximizing their return on the expanding their business. In addition to working in this specialized field since 2005, he is married to the Executive Director of a multi-doctor Mixed Animal Veterinary Practice in Pennsylvania.
Jeff Adney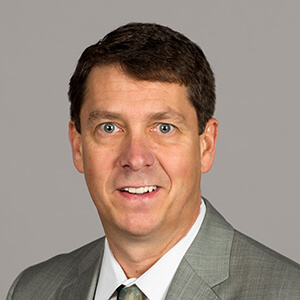 Jeff has worked in the resinous coatings industry for the past 30 years and has been heavily involved in the Animal Care Industry for the past 25. He has worked in the field, trained, sold and marketed for manufacturers and installation companies. Jeff's latest venture is bringing epoxy and installation of animal care related equipment in house. In addition to working with the various flooring and wall products specific to this industry, he consults with designers and architects and enjoys speaking at the various animal care conferences, Veterinary Universities and privately-sponsored events. Jeff currently does strategic business development for TCW Construction, Inc.
Shahrina Ankhi-Krol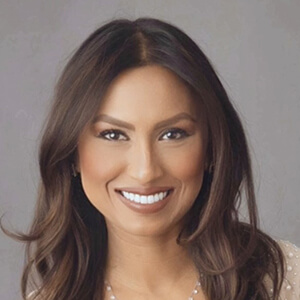 Shahrina Ankhi-Krol is the owner of Ankhi-Krol Law (ankhikrollaw.com), a boutique law firm in New York City that works exclusively with entrepreneurs and small business owners in the areas of business, contract, trademark, and copyright, and she has a niche practice in the pet industry. Shahrina started Ankhi-Krol Law at the age of twenty-seven and has received numerous awards and recognitions for her dedication to the field of law, including Rising Star Super Lawyer. She has given countless talks and presentations at business conferences, expositions and world-renowned educational institutions, and has appeared on television and radio shows, numerous articles, podcasts, magazines and newspapers, and is a frequent commentator on Law and Crime.
Fernando Camacho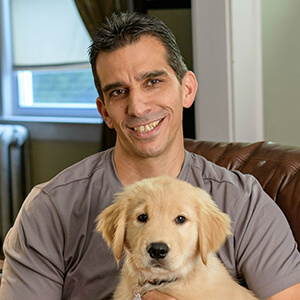 Fern has been a dog behavior consultant for over a decade, helping people and dogs live together better. In addition to working with dogs, he also does private consulting with dog businesses, doing staff training as well as helping them utilize modern resources to expand their customer base and grow their businesses. In addition, Fern runs Overdog Digital, a digital marketing agency specializing in helping dog businesses grow utilizing online tools and platforms. He is also the author of seven books and a speaker at national conferences and private events.
Claire Cronin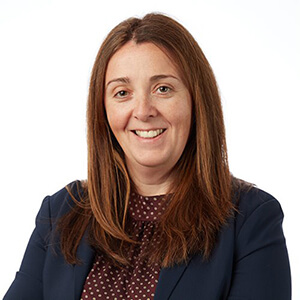 Claire originally joined Live Oak Bank in 2015. In 2018, Claire moved onto the vet and kennel team, where her focus has been on assisting customers with financial options, including acquisitions, expansions, start-ups, and renovation projects. Her goal is to provide financial solutions that afford her clients opportunities to continue to grow their businesses.
Schwanda Flowers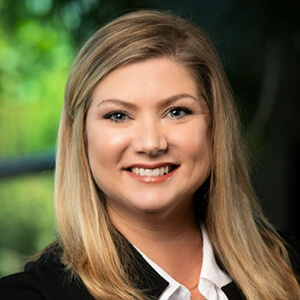 Recognizing that passion for ownership and personal relationships are key to small business success, Schwanda uses her vast experience in ownership and business planning to support business owners in accomplishing their goal of ownership or expansion of their business. As a former independent pharmacy owner, Dr. Schwanda Flowers understands what it takes to be a successful owner and entrepreneur. Her expertise led her to academia, where she has been leading the way for the last 14 years focusing on entrepreneurship, ownership, business planning, leadership, and professional development.
Dr. Matthew Goetz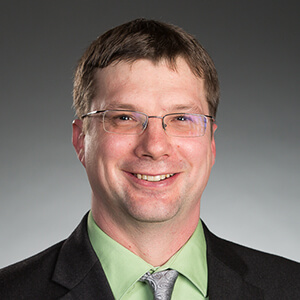 Dr. Matthew Goetz is a professional services veterinarian for Merck Animal Health. He specifically works with animal shelters, boarding facilities, and other non-profit organizations. Dr. Goetz received his Doctor of Veterinary Medicine from Oregon State University as well as a Master of Business Administration from Arizona State University. He has worked in a variety of veterinary settings including private practice, emergency, and animal shelters. Dr. Goetz currently lives in Arizona with his wife, who is also a veterinarian, and multiple cats that have come to live with them over the years.
Chama Gomez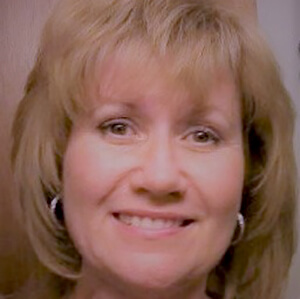 Chama Gomez, CVT-R, is the BD & Technical Support Manager for Ogena and brings over 25 years of experience as a veterinary technician with extensive experience in exotic animal quarantine procedures. Dedicated to safeguarding the health and welfare of all animals and those who care for them, she thrives on the implementation of best practices, improvement of industry standards, finding innovative advances in biosecurity, and providing educational opportunities for pet care providers. She has over 30 years of teaching experience and enjoys collaborating and continuing to grow in her knowledge.
Teija Heikkilä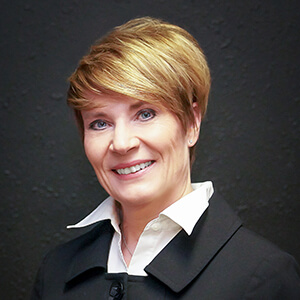 Teija Heikkilä has been a business owner in the pet care industry since the early 90's. She has owned several full-service pet care facilities and founded PET|VET M&A, Sales & Advisory (formerly National Kennel Sales & Appraisals) in 2007. Having personally owned, operated, built and sold pet businesses over the course of her long career has given her the invaluable insight to understand the business aspect of our industry, facility owners, their challenges and drivers. Teija is a highly accredited professional having been awarded "Certified M&A Professional" (CM&AP), "Merger & Acquisition Master Intermediary" (M&AMI) and "Middle Market Professional" (MMP) designations along with being a Licensed Real Estate Broker in most states.
Dominic Hodgson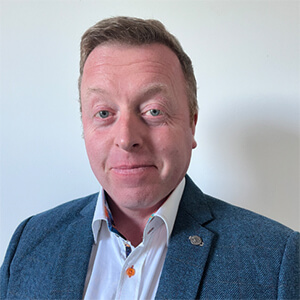 Dom Hodgson, from North East England, is known as "The Pet Biz Wiz," and is CEO of Pet Business Marketing Ltd. In 2011, he pioneered the launch of the UK's first Dog Adventure company and is also a highly respected dog trainer who has authored nine books. As one of the world's leading pet business coaches and marketing strategists, Dom has helped over 1,600 frustrated pet business owners to double or triple their revenue so they can work less, have more fun, and create a truly impactful business. His superpower is helping ambitious, heart-centred petpreneurs to stand out, systemise and scale up their existing business, and find the "hidden money" by exploiting new business opportunities.
Ken Karmie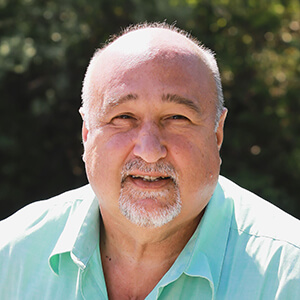 Ken Karmie spent 20 years in the technology field before leaving to join ForeverLawn, where he is the K9Grass Brand & Product Leader and is affectionately referred to as "Kenny K9". Ken has an unrivaled resume of designing and implementing synthetic grass products, installation systems, and maintenance protocols. Ken has traveled the country consulting and providing surfacing solutions for veterinary and boarding facilities, dog parks, pet-friendly apartments, hotels, and residences. Ken has a patent system for indoor installation of K9Grass and design a proprietary underlayment grid system called AirGrid. Ken has been a member of the Synthetic Turf Council, is an STC Certified Installer, and has had multiple articles published on subjects related to Artificial Grass for Dogs.
Brandy Keck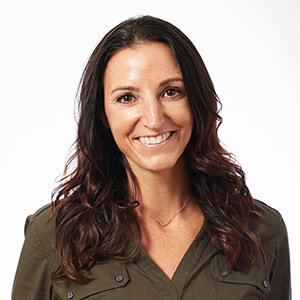 Brandy joined the Live Oak Bank in 2017. Prior to joining the team, she worked at the largest veterinary- and dental-specific conventional lender as a business development officer and at a healthcare/veterinary focused national commercial real estate firm as a brokerage liaison. Brandy has been helping veterinary and healthcare professionals achieve their goals of private practice ownership for the majority of her career. A graduate of Mount Union University and native of northeast Ohio, she is now the head of the Veterinary Lending Division.
Eileen Koval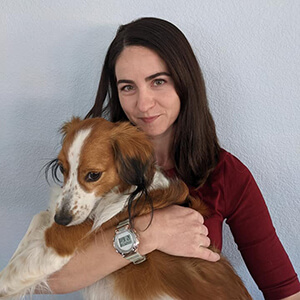 Eileen Koval, CDBC, CBCC-KA, CPDT-KA, MSc is a fully certified dog behavior consultant with the International Association of Animal Behavior Consultants (IAABC). She enjoys helping people and dogs communicate more effectively to create brilliant relationships and believes the foundation of a good cross-species relationship is understanding the needs and normal behavior patterns of each dog as an individual. Eileen offers private consulting for serious dog behavior issues, obedience/manners, and agility training, and has developed a unique online course to help pet parents and trainers learn reliable rattlesnake avoidance behavior off-leash through positive reinforcement techniques. She lives on a small ranch in Las Vegas, Nevada with her husband and their Nederlandse Kooikerhondjes.
Laura Laaman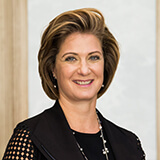 Laura Laaman is known as the queen of revenue for the pet care industry. Since 1989, her company Outstanding Pet Care has been providing word-class consulting and education for the pet care industry. Laura has helped her clients collectively generate over an additional $1 billion in revenue growth. Laura's effective strategies and techniques are consistently proven to boost revenues while empowering her clients to deliver even greater pet care. Since the beginning of her career Laura has been breaking national sales records, publishing top-selling business books, and winning awards for her precedence as a speaker and trainer.
Al Locker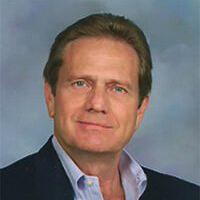 Al Locker is president of Turnkey, Inc. Turnkey, Inc. is a 56-year old design/build construction company specializing in design and consulting for the pet industry. Turnkey has designed over 67 pet care facilities, including veterinary hospitals around the U.S., and built fifteen in the Houston area. Designs range from ground-up construction to lease space build-out/tenant improvements. Al & his wife, Suzanne, have owned ABC Pet Resort in Houston since 1991.
Eve Molzhon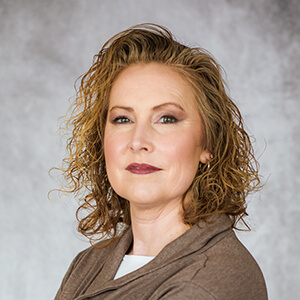 Eve Molzhon's interest in dogs began 20 years ago as a board member for Capable Canines of Wisconsin, a non-profit service dog organization. She worked in sales management, marketing, and project management, but CCOW inspired her to delve into the animal care industry. She is a member of APDT, IACP, and IAABC. In 2013, she opened Fun Fur Pets Dog Daycare and Boarding. As business grew, Eve saw gaps in employee training, so she created an online, video-based, fully automated staff training program, Dog Handler Academy. At Fun Fur Pets, she created Dog School, a program for dog socialization and obedience training.
Lucas Pantaleon, DVM, MS, DACVIM, MBA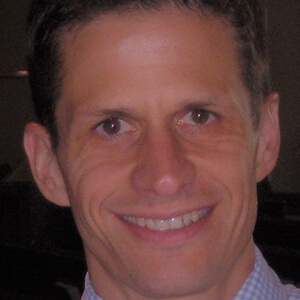 Lucas Pantaleon, DVM, is a Board-Certified Large Animal Internal Medicine Specialist and MBA founder of DVM One Health. He works with companies and individuals in implementing strategies to improve animal health. He focuses on infection prevention, biosecurity, One Health and Value Based veterinary care concepts. Dr. Pantaleon has led the Ogena Solutions team as the veterinarian technical advisor for the over 12 years. He is actively involved with various committees, councils and boards, working to better the health of pets and livestock. He enjoys researching, advising, teaching, speaking, and writing about infection prevention and One Health within the various animal care industries.
Phillip Paris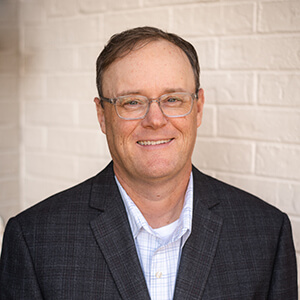 Phillip Paris is the lead consultant at Phillip Paris Consultants and is the co-founder of Pet Business REVolution and Founder of Leadership REVolution through which he has worked with many facilities all over the U.S. and Canada. Having owned a pet resort for over 11 years, Phillip has learned many valuable principles and lessons that he shares with people all over the U.S. His passion is helping businesses understand the industry, increase revenue, manage payroll, implement excellent customer service systems, develop leaders, empower owners to make big shifts in their businesses, and to help modernize the pet care industry through innovative and creative methods.
John Seal
John Seal is a passionate advocate for small businesses and accountable marketing. For the last 20 years, he has helped businesses in the pet services space improve their bottom line and capture market share by implementing highly targeted marketing campaigns. Drawing from successful campaigns for national brands like Costco, US Bank, and hundreds of businesses across the country, John has demonstrated the ability to identify the most impactful marketing tactics for each budget and competitive landscape to help you drive more bookings. John and his team at Hangar Marketing provide actionable insights to connect prospects with pet service providers to get results.
Garret Tadlock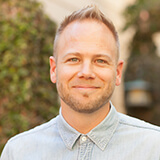 Garret Tadlock has worked with thousands of Pet Care Professionals over the past decade to improve the pet and parent experience, educate staff on data-driven decision making, and improve profitability across daycare, grooming, training and boarding facilities. With a proven track record in technology and automation, he always provides actionable tips and tricks that can be implemented by any facility, big or small, new or seasoned.
Bella Vasta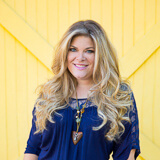 Bella Vasta is the dynamic personality behind the one-woman coaching company, Jump Consulting. Since 2002, Bella has been a trailblazer in the pet industry helping thousands of companies scale. She is an author, podcast host, blogger, and been featured on NBC, CBS, FOX, NPR, Entrepreneur Magazine, Social Media Examiner, and Huffington Post. After the birth of her 12-oz, micro-preemie daughter, Bella sold her pet sitting business and now lives out her passion to inspire, motivate, and challenge business owners through her speaking, coaching, and consulting.
Jennifer Wolf-Pierson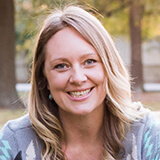 Jennifer has served since 2016 as General Manager for ABC Pet Resort & Spa, a multi-service pet care center located in North Houston. She also is a consultant and instructor for Pet Care Management Boot Camp, in partnership with Turnkey, Inc., an architectural design/build/operations firm specializing in pet care and veterinary facilities. Jennifer helps both existing and start-up facilities streamline their operations, improve their team management, and understand revenue-generating strategies. Jennifer earned her BS in Agricultural Science at Colorado State University, is a Certified Professional Animal Care Operator (CPACO), a PetTech CPR and First Aid Instructor, and is a Certified Professional Dog Trainer (CPDT-KA).