Dr. Lynne Swanson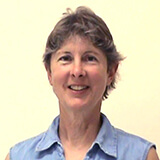 Lynne Swanson, DVM is the author of "Learning DOG" and "SMILE! and other practical life lessons your dogs can teach you (while you are training them)." Together with her Doberman partner, Hiker, she enjoys traveling the U.S. and Canada to speak at conferences and volunteer with the not-for-profit SMILE! Project. This project provides training for shelter, rescue, boarding, training and veterinary personnel (in groups of 30 or more, often networking together), and it raises funds to support dog rescue and the SMILE! pet-parenting library initiative.
Jeff Adney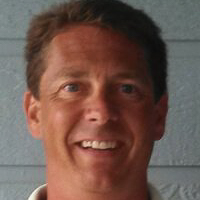 Jeff Adney has worked in the resinous coating industry for the past 20 years and has been heavily involved in the Animal Care Industry for the past 16. In addition to working with the various flooring and wall products specific to this industry, Jeff consults with designers and architects, and is a sought after speaker. Jeff earned his BA degree at the University of Evansville and has since earned a Master Certificate in Decorative Concrete. Jeff Adney is proud to be the new Sales and General Manager for PermaTek Coatings – "Animal Care Flooring by the Animal Care Experts." PermaTek Coatings is a national company that specializes in installing floor and wall coating solutions specifically for the animal care industry. PermaTek is the only exclusive authorized licensee of Prime Coat Coating Systems line of products in the United States for the Animal Care industry.
Eric Altstatt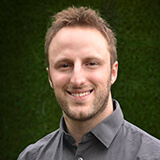 Eric has over 10 years' experience in the tech industry, specializing in digital brand development and software product development. Eric focuses on transforming simple websites into interactive and customer focused experiences. At Big Dog Ventures, Eric oversees every digital initiative for both the Dr. Boyd's Veterinary Resort and No Vacancy Reservation Software brands.
Alexandra Bassett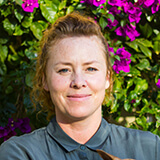 Alexandra Bassett, CPDT-KA, (also known as Lexi) is the lead dog trainer and behavior specialist at Dog Savvy Los Angeles. Originally from Martha's Vineyard, she has worked as a professional dog trainer and shelter volunteer for over 10 years. Alexandra counts Susan Garrett, Andrea Arden, Grisha Stewart, Kevin Behan, and Dr. Sophia Yin as the major influences on her training approach and philosophy. She has developed Dog Savvy Los Angeles's breakthrough behavior modification programs for solving leash reactivity, aggression, and separation anxiety in dogs based on her studies of the teachings of Pat Miller, Patricia McConnell, and Grisha Stewart.
Ritch Batterton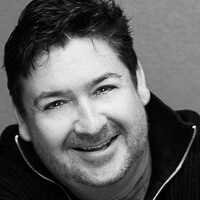 Ritch Batterton is President and Co-Founder of Tristar Vet and founder of Direct Animal Products located in Boyd, Texas. In 1998, Tristar Vet was co-founded alongside his late father, Richard Batterton, Sr. when they saw a need for custom stainless steel products in the animal care industry, specifically veterinary clinics. In 2005, Ritch established Direct Animal Products to provide an affordable, durable stainless product line for groomers, humane societies and boarding facilities. Ritch leads his team in working with architects and animal care professionals to develop custom features for function, safety and ergonomics; and the company holds patents for a number of their custom-engineered product advancements.
Eric Beck
Eric is an educator & coach for pet care facility owners around the world wanting to reach full business and staff potential. His industry leading staff education and management systems help make facilities "best in class" via a process called management automation. Mr. Beck holds a bachelor's degree from Belmont University, is a thirty-one time international martial arts medalist (3rd Degree Black Belt), an accomplished jazz musician, and has served as a Specialist in the United States Army National Guard. Before launching Masterplan Pet Care, he was the international Director of Training for E-Myth Worldwide. He enjoys life with his family in beautiful Colorado.
Mike Bell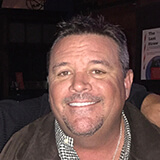 Michael Bell has over 15 years in the synthetic turf industry. With his experience in manufacturing of the thread to finished product including installation, Michael has become a sought-out expert in the synthetic grass/turf industry. He spent most of that time as VP of Southwest Greens with duties including design, sales and turf installation for kennels and landscape and golf greens. Michael is currently the VP of sales for Challenger Turf in Dalton, GA, residing in Phoenix. His responsibilities include cultivating new business as well as maintaining his current accounts. He works closely with management, manufacturing and installers on innovating ideas to improve the products and service at Challenger.
Robin Bennett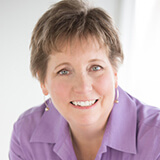 Robin Bennett is a Certified Professional Dog Trainer, author, speaker, and expert on dogs. She founded one of the largest dog training companies in Virginia and has been using her expertise in "reading dogs" to teach families how to train their pets as well as helping others in the pet care industry keep dogs safe for over 20 years. Robin's first book, All About Dog Daycare is the number one reference on opening a dog daycare. She is also Co-author of Off-Leash Dog Play… A Complete Guide to Safety and Fun, and an extensive staff training program called, Knowing Dogs, which are the leading staff training resources for dog daycare and boarding facilities. Robin is currently co-founder of The Dog Gurus, the nation's premier resource for dog care professionals.
Dr. John Boyd
Dr. John Boyd, DVM, CEO and founder of Dr. Boyd's Pet Resorts and Veterinary Centers, is a considered a leader in the emerging veterinary hospitality industry and intends to take his successful model of "whole-istic" pet care nationwide. Dr. Boyd attended the University of Southern California as an undergraduate before earning his doctorate in veterinary medicine from the University of California-Davis in 1986. Dr. Boyd has been an active member within numerous veterinary associations at the local, state and national levels. Prior to creating Dr. Boyd's Pet Resort, Dr. Boyd founded Pacific Petcare Veterinary Hospital of Carmel Valley in 1992, Dr. Boyd's Foundation for Pets in 2004, and in 2007 Dr. Boyd developed a 25,000 square foot integrated veterinary hospital / boarding facility that Dr. Boyd now fondly refers to as his "practice business model."
Susan Briggs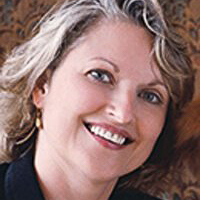 Susan Briggs is a Certified Professional Animal Care Manager, author, speaker, and pet business expert. As co-founder of The Dog Gurus, she brings over 18 years of experience in the pet industry with 12 years as co-owner and operator of a successful dog daycare, lodging, grooming and training business in Houston, Texas. In addition to being a co-author in publishing Off-Leash Dog Play and Knowing Dogs, Susan used her educational background in accounting and published Counting Noses: Accounting and Financial Management Guidelines for the Pet Services Industry. In 2015 Susan co-founded the Professional Animal Care Certification Council whose mission is to provide independent testing and certification for pet care professionals.
Fernando Camacho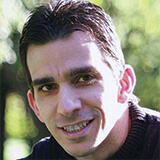 Fernando Camacho has been a dog behavior consultant for the past ten years, helping people and dogs live together better. In addition to working with dogs he also does private consulting with dog businesses, doing staff training as well as helping them utilize modern resources to expand their customer base and grow their businesses. Fern is also the author of 5 books and a speaker at national conferences and private events.
Dr. Courtney Campbell, DVM, DACVS-SA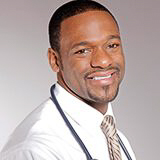 Dr. Campbell, DVM, DACVS-SA is a board certified veterinary surgeon. He attended the University of Delaware for his undergraduate training and graduated from Tuskegee University School of Veterinary Medicine in 2005. He is a specialist surgeon at VetSurg - a surgical practice in Ventura, California. He enjoys all aspects of surgery including orthopedic, soft tissue, oncologic, and minimally invasive joint surgery. He also has a strong interest in preventing infectious disease. Dr. Campbell co-hosted Pet Talk on Nat Geo Wild, a first of its kind talk show dedicated to the wonderful world of pets. He continues to be a regular guest on programs such as Rachel Ray, Live with Kelly, Hallmark Channel's Home and Family, The Doctors, Top 30, The Real, and The Pet Collective's YouTube channel Ask a Vet.
Claire Ellington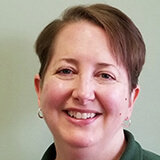 In 2010, after selling a software business, Claire decided to incorporate her passion for pets into her career. She took on the challenge of becoming the General Manager of Rover Oaks Pet Resort in Houston, TX. Her skills in business management, customer service and marketing have helped Rover Oaks Houston realize year-over-year growth and maintain its reputation as the premier pet resort in Houston. Claire makes it a priority to cultivate relationships with pet care facility managers and owners across the country to share best practices and gain ideas to better serve Rover Oaks' clients, both furry and human.
Jessica Finnegan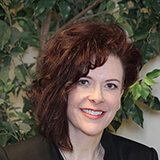 Jessica Finnegan is the Director of Operations at Greenbriar Veterinary Hospital & Luxury Pet Resort in Maryland, a 400-suite boarding campus and a hybrid of a resort and hospital. She received her degree in Business Management from Edinboro University in Edinboro, PA. Jessica is the founder and CEO of Trinity Tower Consulting where she invests a great deal of time mentoring and coaching owners and leaders within the pet care industry. Her passion for "out of the box" methods of business development has benefited pet advocates in driving their business to the next level.
Mel Forbes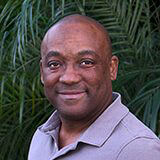 Mel Forbes is a National Sanitation Consultant for Health Technology Professional Products Inc. Mel's passion for teaching a simplified approach to Sanitation in Animal Care facilities has been the hallmark of his 10 year career. Working closely with Veterinary and Pet Boarding staff, Mel has been able to identify areas that are of major concern and implemented a leading brand of products and equipment that are simple for staff to use on a day to day schedule. Mel is proud to be part of the Health Technology team of consultants that has specialized in hospital hygiene, sanitation, laundry, floor care, Odor control and Turf maintenance since 1958.
Deborah Hansen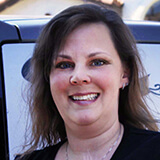 Deborah Hansen CFMG, CFCG is the owner of a successful feline exclusive house call business, Kitty's Purrfect Spa in California. Creative talent behind Feline Artistic Creations. Founder of "Deborah's Programs", a complete rebooking system to get all cats onto a regular grooming schedule. Owner and creator of Kitty's Kopy Kats, a stationary store for cat groomers. Author in multiple grooming and local publications on the topics of cat grooming, cat behavior, and business growth. Teacher on the topics of Creative Feline Grooming, Client Rebooking, Safety in the Grooming Environment, Cat Grooming, Small Business Growth, Websites, SEO. She can be found at deborahhansen.com.
Teija Heikkilä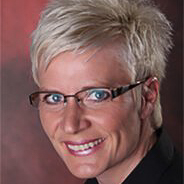 Teija Heikkilä founded National Kennel Sales & Appraisals in 2007 after 18 years of being an owner-operator of full-service pet care facilities. Successfully owning and selling her own facility gave her the invaluable skills to intrinsically understand facility operators, their businesses and how-to best structure a confidential sale while maximizing profits. After selling her last business, Teija obtained the necessary training for appraising businesses from the Institute of Business Appraisers as well as business brokering credentials from American Business Brokers Association (Accredited Business Intermediary, ABI) and M&A certifications from Coles College of Business and M&A Source.
Ken Karmie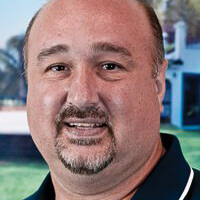 Ken Karmie is part owner and product manager of the K9Grass product for industry leader ForeverLawn Inc. Ken and ForeverLawn have innovated specialty synthetic grass products and installation solutions to address the challenges dog care and boarding presents. ForeverLawn is the recognized leader in the industry and the only company with a synthetic grass product specifically designed for dogs. Ken and ForeverLawn have developed and implemented hundreds of installations across the United States. Ken has a Bachelors of Science Degree from Mount Union College and over 20 years experience developing and implementing business solutions.
Laura Laaman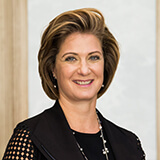 Laura Laaman is known as the queen of revenue for the pet care industry. Since 1989, her company Outstanding Pet Care has been providing word-class consulting and education for the pet care industry. Laura has helped her clients collectively generate over an additional $1 billion in revenue growth. Laura's effective strategies and techniques are consistently proven to boost revenues while empowering her clients to deliver even greater pet care. Since the beginning of her career Laura has been breaking national sales records, publishing top-selling business books, and winning awards for her precedence as a speaker and trainer.
Scott Learned
MS, MBA, PE, LEED AP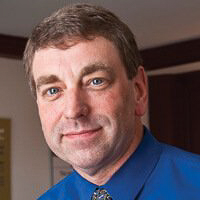 Scott Learned is the president and founder of Design Learned, Inc. Scott has overseen the engineering of mechanical, electrical, plumbing, fire protection, and noise control design since the company's inception in 1993. The company specializes in veterinary hospital and animal shelter planning and engineering, having designed hundreds of projects throughout the country. Scott is a frequent speaker on animal facility design and building system engineering at national conferences as well as authored articles for Pet Services Journal, Animal Sheltering magazines, and multiple industry journals. Among his many qualifications, he is a Board Certified Licensed Professional Mechanical Engineer (PE) and a Board Certified Licensed Professional Electrical Engineer (PE).
Phillip Paris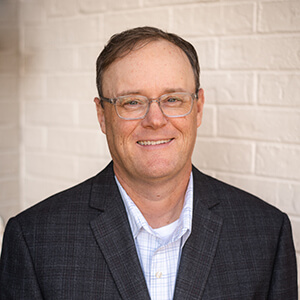 Phillip Paris is the owner of Ponderosa Pet Resort located in Georgetown, TX. He is also the founder of Phillip Paris Consultants, a pet industry consulting & coaching firm. He started his career as a long-time Police K-9 Handler and Head Trainer, and served as a police officer for 17 years prior to entering the private pet care industry. Through his time of managing his pet resort, Phillip has learned many valuable principles and lessons that he shares with people all over the U.S. His passion is helping businesses understand the industry, increase revenue, manage payroll, implement excellent customer service systems, empower owners to make big shifts in their businesses, and to help modernize the pet care industry through innovative and creative methods
Chris Quinlan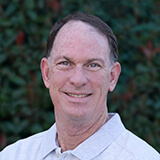 Chris Quinlan grew up in a family business that has specialized in hospital hygiene, sanitation, laundry, and floor care since 1958. While earning a Bachelor of Science degree from California Polytechnic University, Chris also received extensive training in the areas of chemistry, microbiology, hospital infection control principles and practices, institutional hygiene, environmental sanitation, odor control, floor care, and OSHA compliance. Today Chris is president of Health Technology Professional Products, a leading brand in the pet care industry, and owns the Riverwalk Pet Resort with his wife Gia, the Riverwalk Pet Resort Inc. a grooming, boarding, daycare and retail business. Chris has been a speaker on sanitation for the Pet Services Association national meeting, as well as speaking on hospital hygiene and sanitation at several veterinary schools and associations.
Pat Quinn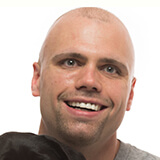 Pat, along with his wife, Jenna ditched their corporate jobs in 2015 to go all in on their lifelong dream of owning a doggie daycare and boarding facility. In just three years they have turned a one groomer business into two locations, mobile grooming, online training and are in the process of breaking ground on their first major resort facility. Take notes as Pat & Jenna give you some of their best tips and practices to scale your operations quickly.
Dr. Jose Ramirez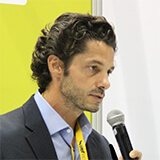 Dr. Ramirez has over 25 years of experience in the field of chemical formulation. He holds over 20 patents covering disinfectant formulations for a variety of applications and the original patents for Accelerated Hydrogen Peroxide (AHP), and has worked extensively on the registration of the technology in many countries around the globe. His expertise is in Disinfectant Formulation Chemistry and all aspects related to their application in many different settings. Currently he serves as Executive VP for Virox Animal Health and Lead Science Advisor. Dr. Ramirez holds a BS in Mechanical Engineering, and an MS and PhD in Chemical Engineering from the University of Colorado, Boulder.
Greg Taylor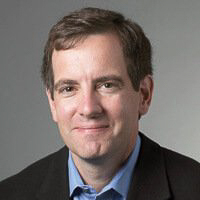 Greg Taylor is the CEO of the Mason Company, the leading designer and manufacturer of animal enclosures for humane societies, animal control, pet care, veterinarians and other animal facilities. Mason was founded in 1892, and has developed the widest product line in the industry, many with innovative designs and features, and has 9 patents or patents-pending, including the Sani-Slope™ and Silvis Seal™. Mason sells around the world, has installations in over 30 countries, and has worked with many of the most successful shelters and animal control facilities to develop animal housing unique to their facility's needs. Greg is a frequent contributor to animal care periodicals and speaker at conferences. Greg earned a BA from Denison University and a MBA from the University of Chicago.
Annette Uda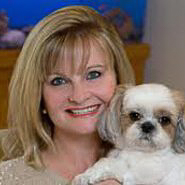 Annette Uda is the founder of PetAirapy, the animal care industry's leading manufacturer of UV surface and air sanitation equipment. Annette has a passion for animal health and educating animal care providers on reliable, non-toxic ways to create clean, healthy environments for your animal clients and your staff that are protected from airborne pathogens, infectious disease, and noxious VOCs. In 2018, PetAirapy launched FreshAirapy, its natural, non-toxic line of products for targeted, immediate odor control specifically for the animal care industry.
Jeff Wallen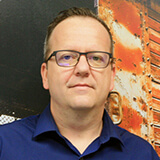 When not with his dog, Jeff spreads InTouch's core values around to the veterinary industry. Educating practices and the industry on how to do things the right way online, Jeff learns and educates daily on what's working today in the digital world. InTouch is regarded as a "thought leader" in the veterinary digital marketing world, being the home to many of the top experts in veterinary web development and SEO.